Like A

Unlike Any
Sauce & Rub
Tasty Rubs & Sauces Southern BBQ Style

Create delicious Southern BBQ style meals that smell as amazing as they taste. Born from a passion for flavorful food, Nick's savory sauces & rubs blend the perfect amount of spices, brown sugar, apple cider vinegar, molasses, garlic and chili powder leaving your taste buds wanting more and your guests asking for the recipe.
Hey! It's me Nick! So glad you're here! My passion for cooking and culinary experience lead me to create my own line of BBQ Sauces & Rubs. I truly believe that I was put here to create experiences one plate at a time. You might find me and my family at festivals cooking a variety of delicious foods or you may even have seen me in my food truck, or catering an event. Regardless of how we met I'm so grateful you're here. Have questions? Click the button below. I'm always happy to chat with friends.
We know putting on an event is personal to you and you must choose the right vendors to make it a success. Nick partners with you to create a menu that fits your taste, budget and style. We use locally sourced produce and the freshest ingredients creating memorable moments for your guests.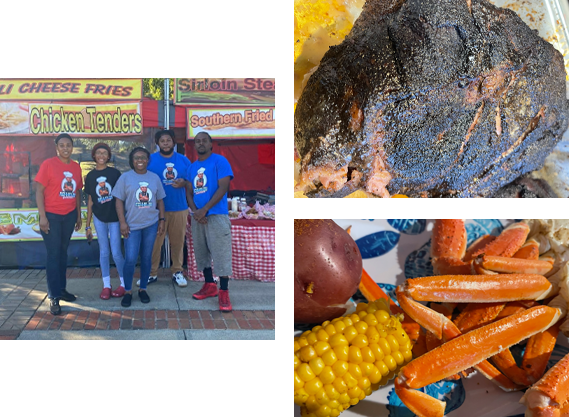 Get The Latest Product Updates From Nick!
Sign Up For Our Newsletter & Save 10% Off Your First Order